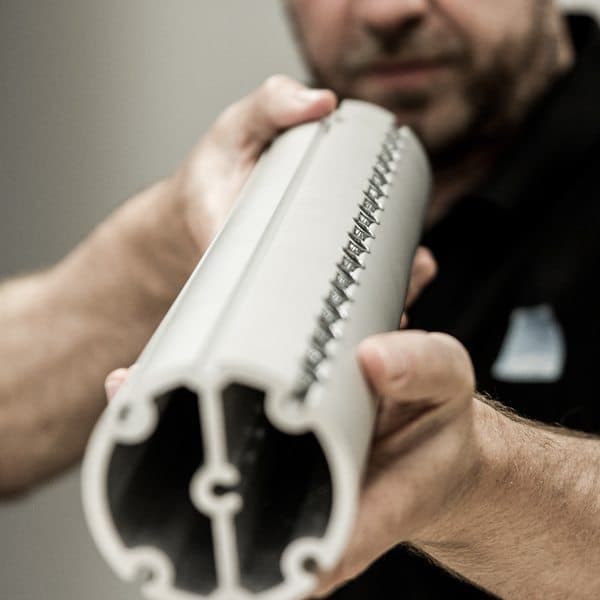 Extrusion is a process during which a piece of aluminium is pushed through a die, shaping the aluminium bar to match that particular cross section.
Once the aluminium has been extruded, cooled and treated, it can be processed, machined and worked in a variety of ways. We also offer a variety of extrusion finishes.
While there are standard cross sections (known as profiles), such as bars, tubes and channels, we also create bespoke dies and unique profiles to match your individual specifications.